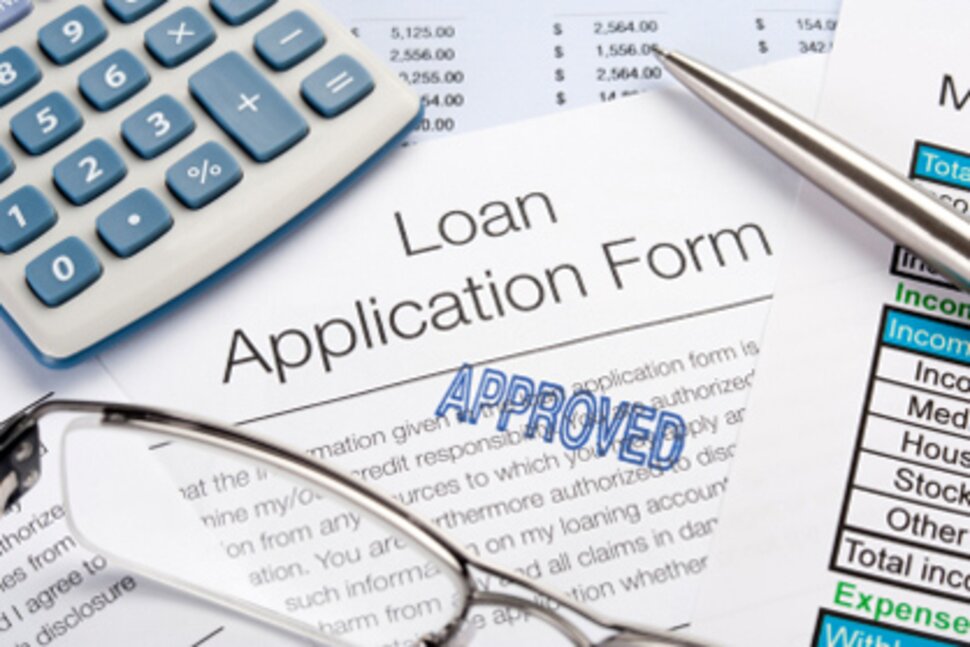 Financing your business is the first thing business owner need to do in order to continue running their own business. In the past time, it used to be very hard to find a guaranteed loan type in Cambodia. Now, thanks to the hard-working Cambodian government especially the Ministry of Economy and Finance (MOEF) which has put a lot of effort in creating the first Credit Guarantee Corporation of Cambodia ever. Credit Guarantee Corporation of Cambodia Plc. (CGCC) is the state-owned enterprise that was established and operated under technical and financial support from the MOEF.
Explain the meaning of a guaranteed loan
Most people might have not known what actually "Guaranteed loan" is. A guaranteed loan is the type of loan that has a third party who can guarantee the loan that you tend to get or apply for. It means the third party will become the one who received the debt obligation when the borrower of that loan could not make timely payments, misses payments, and sometimes even avoids or stops making payments on interest or principal that the borrower owed.
How to apply for a guaranteed loan?
The guaranteed loan term might not be a very popular term for normal people, but for a business owner, this word might be heard usually. Currently, Cambodia has established the Credit Guarantee Corporation of Cambodia whose mission is to provide credit guarantees to lenders on loans made to businesses based on international standards to share the risk with lenders and to improve financial inclusion.
Currently, CGCC offers two different guarantee schemes s including the "Business Recovery Guarantee Scheme (BRGS) "and "Co-Financing Guarantee Scheme (CFGS)" to the borrowers since its establishment in Cambodia. These two guaranteed schemes target on businesses including Micro, Small, and Medium Enterprises (SMEs) and large firms as well to access financing or loans. These two guaranteed schemes' main objectives are to support businesses including Micro, Small, and Medium Enterprises (SMEs) and large firms to enhance their access to formal loans for both working capital and investment or business expansion. BRGS and CFGS are in line with the policies of the Royal Government of Cambodia to support the survival and economic recovery during the Covid-19 pandemic.
For those who want to know who are the eligible borrowers please refer to the requirements below:
The Borrower must be a majority shareholder of the Cambodian-owned business who own a share more than fifty (50) percent
The Borrower must produce a business registration issued by appropriate government authorities under the laws and regulations of the Kingdom of Cambodia
The Borrower who I a non-registered business must proceeds with the registration after the guarantee is approved. If the borrower remains a non-registered business, an additional guarantee fee of 0.5% per annum of the guaranteed amount will be on every anniversary of the guarantee.
All Borrowers should be financially viable
Here are some of the processes of applying for guaranteed loans at CGCC:
Participating-Financial Institution (PFI) need to evaluate/review the loan application from the borrowers using their own methods.
If PFI decided to approve the loan then they need to submit the guarantee application form to CGCC for a guarantee not more than 60 days from the approval date of that loan
CGCC reviews and decide whether to approve the loan or not. If CGCC is approved, CGCC shall issue a letter of guarantee and billing to the PFIs
PFIs pay out the guaranteed loans to borrowers if the letter of guarantee is issued and the co-financing loan is approved by the SME bank of Cambodia. If the co-financing loan is rejected by the SME Bank of Cambodia, then the letter of guarantee issued by CGCC will become invalid.
There are some required documents that PFIs need to submit to CGCC along with the "Guarantee application form including:
Copy of borrower's loan application
Copy of PFI's loan appraisal report
Copy of borrower's CBC report
Copy of Borrower's shareholders/ Directors' official identity documents
Copy of Borrower's business registration and/or license
Copy of Security's evidence (hard title, soft title, ownership certificate, etc.)
PFI's loan letter of offer (including Terms and Conditions of the Loan)
Copy of borrower's consent for the disclosure and usage of their information by CGCC
Therefore business owners especially those who own SMEs should get aware of this good financial opportunity. However, the real definition of SMEs refers to any business with an annual turnover of less than 250 million KHR (approximately 62,500 USD) or a number of employees less than 10 is defined as a Micro-Enterprise. The scheme features for SMEs are applicable to the Micro-Enterprises. And Business with an annual turnover from 700 million KHR to 4,000 million KHR (approximately 175,000 USD to 1,000,000 USD or the number of employees from 51 to 100 employees is defined as Medium-Enterprise. Businesses with an annual turnover of more than 4,000 million KHR (approximately 1,000,000 USD) or a number of employees of more than 100 are defined as Large Firms.