2019 has brought with it a slew of interesting and innovative new business ideas for entrepreneurs to pursue.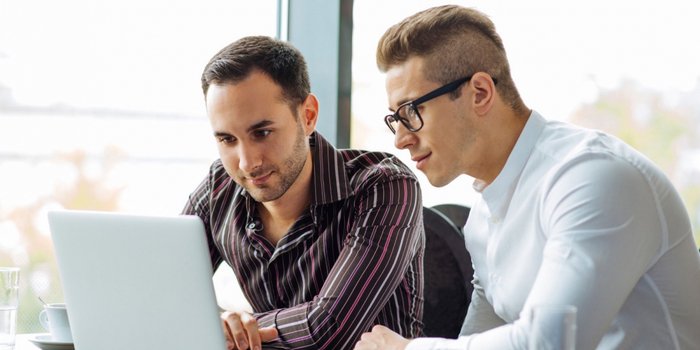 Fresh trends and a pressing need to combat climate change have produced some interesting market dynamics so far this year, and with more and more people choosing to start their own businesses, now might be the time to take the plunge! Here are some of 2019's best business ideas to set your sights on.
#1: Vegan/Plant Based Food
This year has seen veganism truly going mainstream, and consumers are becoming increasingly more conscious of their food choices even if they aren't quite vegan yet.
Plant-based protein is a rapidly growing market, and its demand has created plenty of opportunities for start-ups to capitalize on some less saturated areas of the trend.
#2: Bioplastics and Plastic Alternatives
It's no secret that by 2050, there could well be more plastic in the ocean than fish. Companies and consumers alike are steering clear of plastic in favour of more eco-friendly alternatives.
Ooho's edible water bottles are a great example of how this movement can work in a company's favour, while other firms are adopting more tech and app-based approaches to reducing plastic waste.
#3: Minimalism and Bartering
Fuelled in part by Marie Kondo's iconic video, people in 2019 are shifting towards minimalism and using the sharing economy to borrow things that they previously would have purchased outright.
More people than ever before are choosing to 'live with less', but companies can still capitalize on this trend by generating new communities of sharers and borrowers to 'spark joy' in their consumers.
#4: Customizable Beauty
Last year, inclusive beauty was all the rage. In 2019, however, the trend has taken another step forward into the realm of personalized, customizable beauty products for each and every individual.
Custom shampoos and conditioners for your own hair type and thousands of different cosmetic combinations are fuelling the trendy 'bespoke beauty' movement with great force.
#5: Kintsugi
Lifestyle trends always make for excellent business ideas and are a great way to make cash, and the 15th century Kintsugi art form is one of them.
The practice of repairing and beautifying broken items has resonated with millions of consumers around the world, and 2019's love affair with upcycling and a circular economical model make a perfect fit.
#6: Digital Detoxes
Multiple studies have shown that many of us are truly addicted to social media and our smartphones.
This worrying phenomenon has created a perfect business idea for companies that want to help their consumers disconnect and live fuller, more authentic lives by cutting down screen time and moderating their news feeds.
#7: US Sports
Since the Supreme Court's ruling last year that essentially legalized US sports betting, punters have been flocking to regulated gambling sites to take part.
Punting has become almost as popular as onlineblackjack and the likes, and American sports start-ups may well knock it out of the ball park this year as a result!