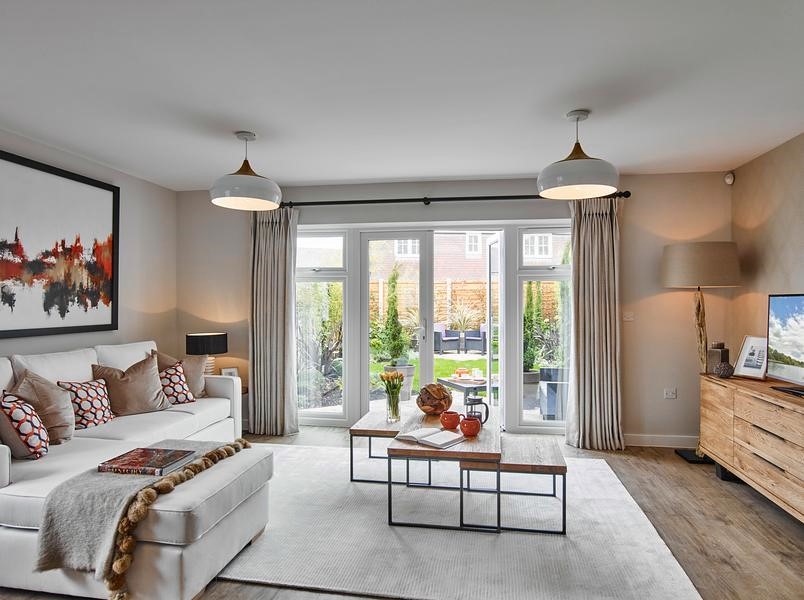 With social media such as Pinterest, it is difficult to not be influenced by the latest interior design trends. However, doing so is an expensive process as it changes throughout the year. So, let's make your home a habitat to envy with the classic styles that will stay timeless throughout the season! To help you on your way, we've put together some of the top home décor tips for inspiration!
The Colour
Choosing a colour can lead to endless debate of what looks good, especially if you are influenced by trends. Instead, opt for appealing colours for your home interior. This way this will excite your guests too.
It can be costly to keep buying new paint and wallpaper. Instead of replacing "timeless" colours, how about searching for accessories? Consider lamps, blankets, and ornaments or small home accessories with "fresher" colours which will not break the bank. This way, you can switch the pieces throughout the season without being bored.
Looking for a classic colour will vary from all homes due to the lighting. If you are satisfied with the current look of your home, then adding accessories is a great alternative to keep freshening up your home.
Minimalist Layout
Are you the type who hates clutter in your homes? Perhaps, you are struggling to find the need for many of your possessions anymore. It shows you are due for a "spring clean" this season, and up for a new look!
A minimalist layout will help to open up the space around the room. It can help to make a small room bigger, and gives it a sleek look. Try this throughout your bottom floor including your cane chairs, furniture, kitchen and hallway settings. This way, it will help to keep the constant clean-cut theme in your home, and you can lost in your own space.
Quality Products
Purchasing novelty products can be costly in the long run. This can make your room seem out of place since there are too many things going on. Avoid these items and invest in those higher quality pieces that will truly lift the spirit of your home.
Try and seek a big intriguing piece that will cause a statement to your home. This will be more cost effective rather than buying little trinkets that you will end up replacing.
The Furniture
It is impractical to treat your home as a showroom. Within your home, you would want it to be as comfortable and this applies to furniture. After all, you want it to look fabulous and functional too.
Hunt for comfortable pieces that would suit the space of your room, and for your family members. Nowadays, people are becoming more creative by bringing their outdoor cane furniture into their homes, since they are looking for quality products to stand against the wear and tear. Investing in these furniture would be great for the long term to combat against household traffic.
Let there be Light
The lighting can affect the overall mood of the room. As human beings, we are affected by natural lighting, so try to search for options that will enhance those windows, and absorb more light.
Consider adding lamps or candles in small rooms to brighten up the space where possible, and don't forget to work with the theme so you can embrace yourself in a comfortable environment.
Durable products
Durable products are something that all households need to invest in to last in the long term. Replacing "cheaper" items can be costly. So, it is important to understand what you are buying and the materials used for the products.
So, start some research! After all, we learn something new everyday.